Ahh, June.. True summer! I love all of the books that come out in the summer. They tend to be just my speed. What I love about reading is the relaxation, the escape and the fun! Here is what I read (or listened to) this past month!
Some Girls by Jillian Lauren
I started off the month reading this one. I had heard about this book a few different times in one week (on a podcast and on the blog, Enjoying the Small Things. I found the whole thing entirely fascinating. But, the best part is that she is so honest. I love memoirs and this one did not disappoint (although, this one is not for everyone).
Luckiest Girl Alive by Jessica Knoll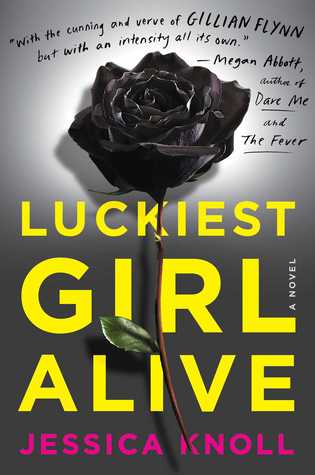 I had been hearing a lot of hype about this book, so I couldn't wait to dive into it. This is one that I downloaded on audible. Overall, I'm not feeling quite the hype that I had been hearing. There were a lot of twists and turns to keep you on your toes, but there were also parts that dragged a little bit and an ending that left me feeling like things just sped up all of a sudden. I feel sort of so-so about this one.
Where they Found Her by Kimberly McCreight
This is another one that I listened to on my local public library's app. I kept my attention throughout the whole book and really kept me guessing about what was going to happen. While there were plenty of things that were pretty predictable for me, I still enjoyed the intrigue.
The Last Original Wife by Dorothea Benton Frank
Dorothea Benton Frank is well known for her books about the South. She usually includes parts of Charleston and the surrounding beach towns, which I always like having lived there for a brief stint. This was a fun, easy to read, beach read. I can't really say that it would make my summer "must-read" lists, but it makes my "no reason not to read" list.
Displacement: A Travelogue by Lucy Knisley
I read about this book on Cup of Jo. It is actually a comic book that the author wrote about her time taking her grandparents (who were in their 90s) on a cruise. It was a super quick read and I loved the whole thing. It was sweet, thoughtful, funny, and honest. I can't recommend this one enough to check out (this is definitely one to borrow from the library or buy, but I just don't think that a digital version would have the same feel.
The Matchmaker by Elin Hilderbrand
I generally enjoy Elin Hildebrand's novels. This one followed her same pattern of a love story set on Nantucket. I liked that for the most part, things were not entirely predictable (or rather followed a traditional course), but there were a few twists that I could have done without. Another fun, easy, summer read in the "no real reason not to read" category.